TRANSPORT & COURIER SERVICES
We as Laufental Int. Express Transport AG specializes in express transport, groupage, special goods and standing order transport. We are also certified for time-critical pharmaceutical-specific transports.
We will always keep you up to date. You will receive a notification as soon as we arrive at the loading point, when the goods have been loaded (at customs clearance), when we arrive at the unloading point and once the unloading has taken place. We keep you informed at every step. In the case of groupage and special goods transport, we can check our options on request and make you an offer.
If you opt for standing order transport, we will personally provide you with a transport vehicle tailored to your needs. This vehicle is driven by our specialized drivers and you decide when and where the deliveries should take place. With this option, you have fixed a daily fixed price in advance and do not count on additional costs. Customers who use this service are completely satisfied with us.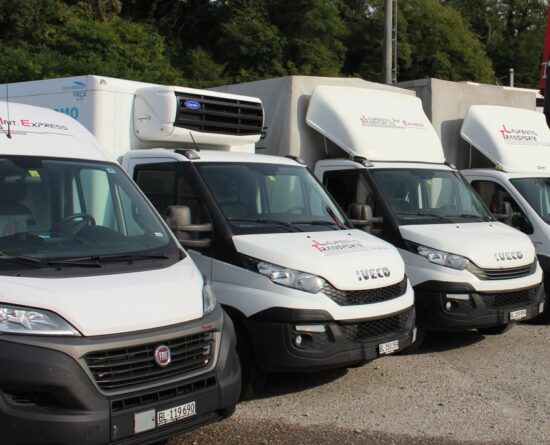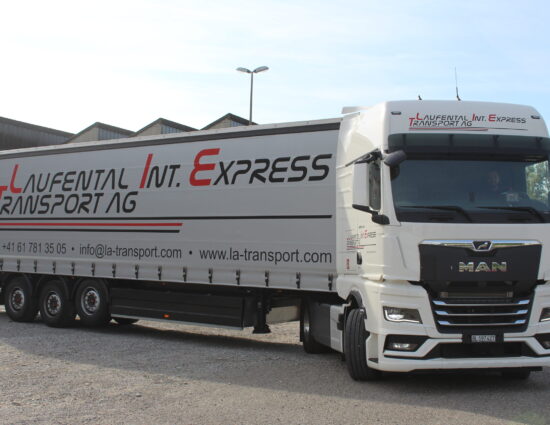 EXPRESS TRANSPORTS
We show you from the start that you as a customer, whether new or long-term, come first. You will usually receive an offer within 30 minutes. For more demanding requests within an hour. You have an urgent shipment to deliver. Be it a vehicle breakdown, late production or missing materials for an urgent order. We take care of this.
Our express shipments are not only fast and efficient, but also respectful of the environment. We value our environment and prove it with our certificates. It doesn't matter whether it's sun, rain, hail or snow, we deliver your goods quickly, discreetly, carefully and around the clock.
Since we specialize in express transport, we are used to picking up and delivering all collections and deliveries to the destination on time. We are very happy to do this, even if it is anywhere in Europe, at all times. We do this for you with the help of our very broad network of over 150 trustworthy partners throughout Europe.
SPECIAL GOODS
We are not only specialized in normal deliveries, but also in temperature-specific pharmaceutical transports. With our certified thermal vehicles and our trained drivers, the goods arrive at their desired temperature at their destination. You will receive the corresponding temperature log for this transport so that you can track the progress.
We also transport sealed goods that arrive sealed at their destination. In addition, our drivers are trained in handling ADR dangerous goods and have ADR equipment.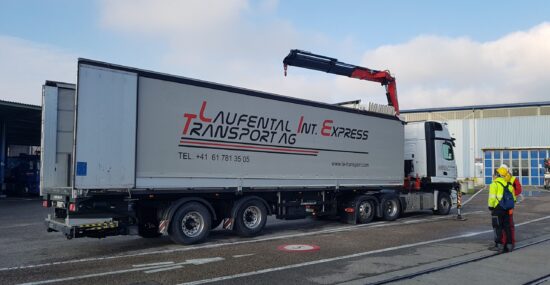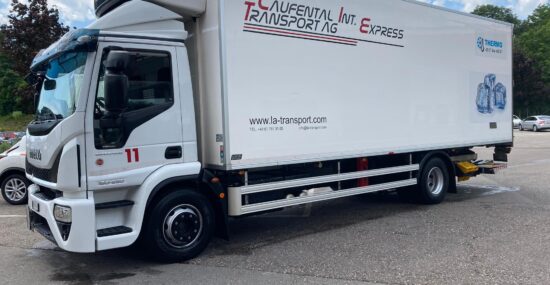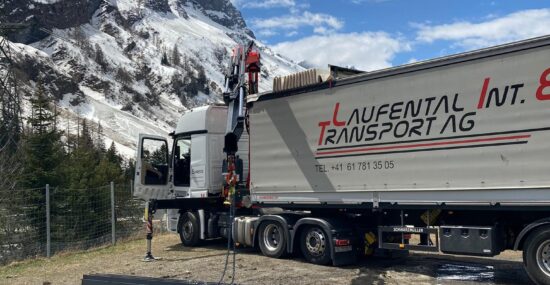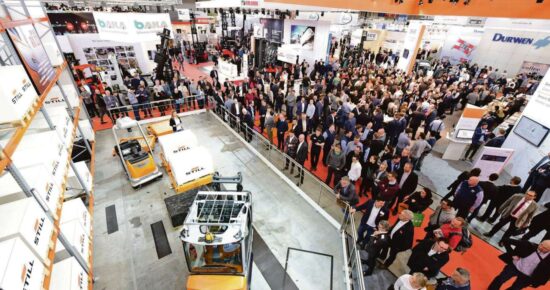 AUTOMOTIVE & EXHIBITION TRANSPORT
Automotive transportation
Lauf Valley Int. Express Transport AG is the specialist for highly efficient transport solutions for the entire automotive industry and its supply chain. Thanks to modern techniques and many years of industry experience, we cover all material transports, from suppliers to the manufacturer or producer (OEM).
Every year we plan and organize several full truck loads for numerous companies in the automotive industry.
Fair transportation
In addition, we are also very familiar with the special transport business with national and international trade fair transports. Thanks to our many years of experience, we can respond to your specific customer requests such as fixed dates, specific loading times, etc.
NATIONAL, INTERNATIONAL & GLOBAL
The company Laufental Int. Express Transport AG is located in Reinach (BL). Our goal is not only to make regional deliveries, but also to carry out transports on a national and international level. Our trained drivers have not only covered long distances, but can also score with their multilingualism. This makes communication with the recipients easier. Our routes include the countries bordering Switzerland and also Ireland, Norway and Turkey, among others. However, there are places we haven't been until you call us.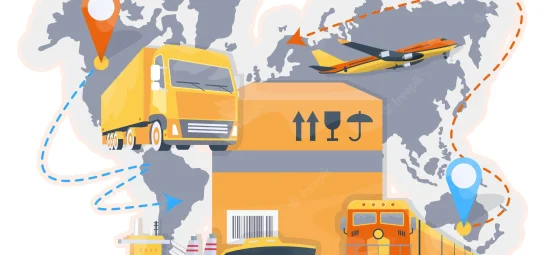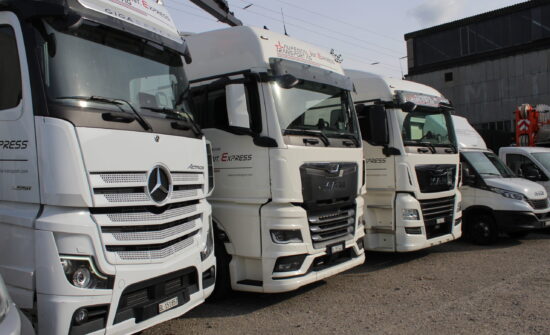 YOUR BENEFITS
Your distinctive benefits include:
Permanent availability of our specialists (24/7) with very fast response times
Market-oriented prices
Qualified logistics specialists
Monitoring (temperature detection with logger, tracking and tracing)
Completion of all customs formalities and permits
More than 15 years of experience in appointment express trips organization and processing
100% CUSTOMER SATISFACTION
As a customer, you are our top priority. Our team of over 30 employees is always concerned about you and takes care of your concerns around the clock. Your satisfaction is important to us. We always have an open ear for questions, requests or suggestions for improvement. We cater to you.
Not convinced yet?
Contact us today at the e-mail address info@la-transport.com or by telephone on 061 781 35 05 . We will make you an offer immediately. See for yourself.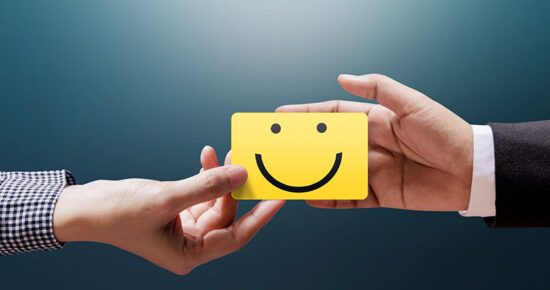 Download our service brochures